Here are some hot topics that will leave you in stitches:
SA Lady Regrets Ignoring DM After Learning Man Is a Millionaire
A man with the Twitter handle @TK_Awu recently tweeted his bank balance which has gone viral and is at the tip of every South African tongue. His bank balance proved that he is actually a real-life millionaire. This man once DM'd a young lady with the Twitter handle @ZintleDiko, and after she noticed that she had ignored a message from him, South Africans were left laughing their souls out by how quickly she decided to give him a chance only after she realised that she had ignored a whole millionaire! Money really makes people act in a funny way, and sadly, chances are that Mr Awu might never DM her again. According to the lady, this is not the first time she really regrets not responding her DM's.
This  should serve as a lesson to all those who have a habit of ignoring people's DM's. You will literally fumble the money bag or miss out on a lifetime opportunity just by ignoring one mere DM. There are probably many millionaires that you ignored and they have not even tweeted their overflowing bank balances yet. Just simply respond to your DM's in order to live your life with no regrets!
Load shedding: South Africa's new pandemic
South Africa's power utility,Eskom, has recently announced that it will be implementing load-shedding set at Stage 3 across South Africa, making Load shedding the new pandemic in the country.  Eskom also pleaded with all South Africans to make use of electricity wisely as it tries to gain control of the power grid, and like always, South Africans have found a way to cheer up by coming up with hilarious memes. After all, it is said that laughing is the best way to relieve yourself from pain. The memes turn out to be sarcastic, they are accompanied by truth, facts and humor.
Imagine planning to have a delicious home cooked meal, after getting everything you need to prepare the meal, the electric power supply cuts off, leaving you in the dark with no meal. In this country, bad situations are always turned into something we can laugh about. The load shedding has made people do what they never imagined and it has really shown how creative people are. Whatever happens in your life is not as important has how you handle the situation. South Africans are surely the most creative people you could ever come across.
Meanwhile,  a video of an Eskom Power Plant blowing up in flames was shared Online, which is the last thing the country needed. It is a real crisis that one of Eskom's power plants caught fire while Eskom is already struggling to supply enough electricity to the country- unfortunately, this is exactly what happened, Eskom's Kendal Power Station caught fire and caused fear and disaster in the area. Although Eskom has said that they would be replacing the belt that was burnt so that the power plant functions like it used to, South Africans are not convinced that this will happen anytime soon and they embrace the fact that they ought to spend more days in the dark.
No Man Left Behind: 2021 Men's Conference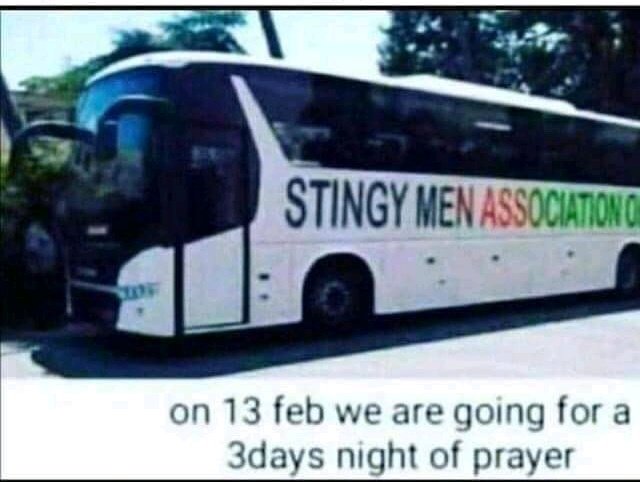 The Men's conference is an imaginary event that was created for all men to disappear into thin air in order to avoid spending large amounts of money on getting their loved ones Valentine's Day gifts or spending the day with their partners. The 2021 Men's Conference has recently gone viral, and it is hoped to start a bit earlier than usual. The idea is to disappear to a secret destination from the 13th  until the 15th of February. Many South Africans as well as other people across the African continent have joined in on the fun.